ABOUT BOLE 
BOLE Machinery was founded in 1998. As a subsidiary of CHENGLU group, BOLE is a high-tech enterprises that focus on the research, development and manufacture of precision machinery equipment. It adopts the mode of [technology from Germany, made in China",integrates design, manufacture, assembly, testing and sales, and provides complete and professional Injection Moulding devices for customers. BOLE Injection Moulding Machines are developed and directed by German experts. The range of products covers nearly 100 specifications and 6 main series, including high – precision Two – Platen DK series, hydraulic servo EK – S series, full – electric FE series, Carbon – Fiber Products Intelligent Moulding Line CIML series, high – speed Hk series and multi – materials injection MK series. The range of clamping force is from 70 ton to 6800 ton, and the range of injection weight is from 65g to 60000g.
As a latecomer in China`s injection moulding machine market, BOLE keeps competing with other brands, and wins the trust from customers with high-performance and high-stability product as well as customized service.
BOLE will take intelligence, efficiency, precision and energy saving as the direction of innovation and development, and concentrate on improving the core competitiveness of customers. Besides, BOLE will also continue to advance the path integrated by Hi-Tech industry development, professional production and perfect sales, and establish a sustainable modern high-tech brand.


SERIES PRODUCTS
BLFE series

BLDK series

BL-EKH 

series

BLHS series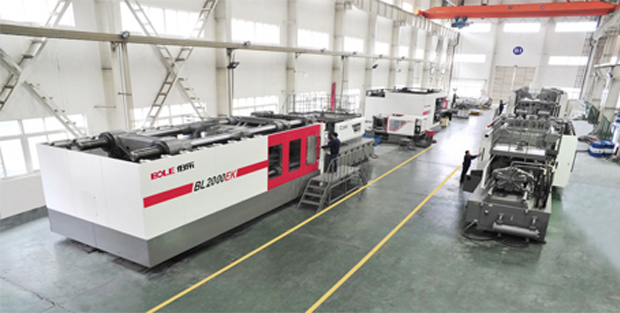 GLOBAL AGENT NETWORK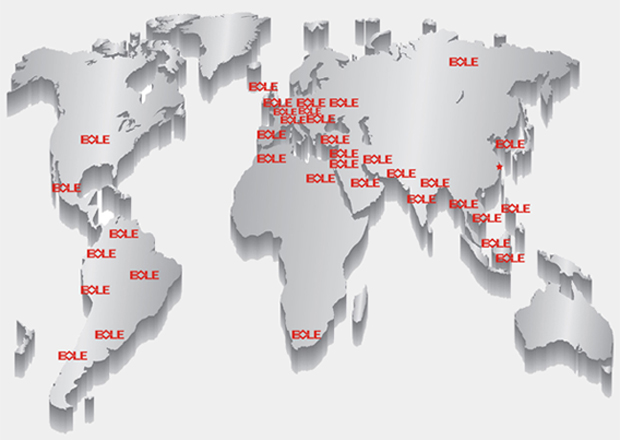 BOLE Center Clamping Structure.

Clamping force utilization is 100% ,which 10%-20% higher than traditional structure.

Less flash

Standard thickness, save material 2-5%

Protect mould, platen and Tie-Bar

Opening stroke is longer than 10-20%

 

Servo Energy Saving Injection Moulding Machine

we are specialized manufacturers from China, Plastic Injection Molding Machine, Energy Saving Injection Moulding Machine suppliers/factory, wholesale high-quality products ofNissei Injection Molding Machine R & D and manufacturing, we have the perfect after-sales service and technical support. Look forward to your cooperation!

HIGH-PERFORMANCE EQUIPMENT

MAZAK FMS4 sets MAZAK FMS totally in China. 1st factory using MAZAK FMS produce plastic injection molding machineTOSHIBA CNC MACHINING CENTER1st using TOSHIBA to produce mechanical parts of injection molding machine in China.

LARGE-SIZED FIVE-FACE B&M MACHINING CENTER

Zero static load of cutter avoid tolerance and improving accuracy.